work TOGETHER
private sessions virtually & in la
Breathwork Healing
& Mentoring
If you're here that probably means you feel stuck in one or more areas of your life. You might be dealing with depression or anxiety. Your heart might be broken. You just might have this sense that there is more you want for your life but it's just not happening. You might find yourself in the same patterns even with all of the therapy and various healing modalities you've already done.
I've been in all of these place and am here to help you release old beliefs and energy keeping you stuck, connect you to your purpose, and learn how to heal from your most painful experiences. Booking a healing session is the best way to get introduced to my work. Relentless Healers: Grounded Soul is my 4-month program for those really ready to commit to healing and transforming their lives.
breathwork healing SESSION
Work with me 1:1 to move more deeply into your healing and unlock areas where you're stuck in your life.

Learn more
RELENTLESS HEALERS: grounded soul
Relentless Healers: Grounded Soul is a 4-month program to deeply explore the inner self, release unprocessed pain, and connect to your soul.

Learn more

group workshops
In-Person breathwork circles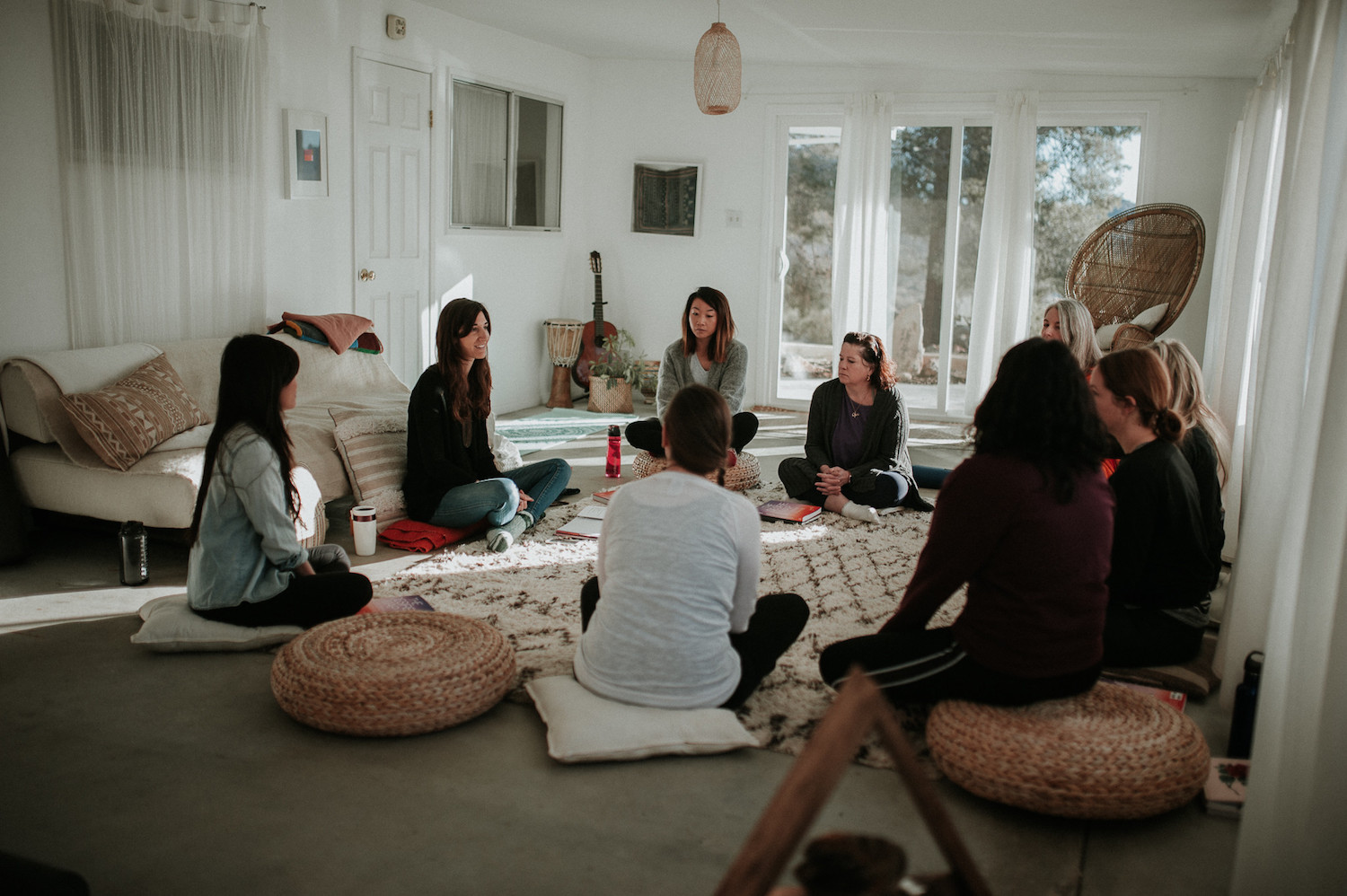 I hold in-person healing circles in Los Angeles and sometimes in other cities like San Fransisco, New York City, and Philadelphia. If you don't live in any of these cities, I have created many online resources for self healing which you can find below.
calendar of upcoming workshops
self-lead courses
Work At Your Own Pace
A membership platform for those ready to dig deeper into their healing journey.
Learn more
getting started with breathwork
Getting Started with Breathwork is a kit to help you begin to start or continue a consistent Breathwork practice. I created Getting Started with Breathwork because I know how challenging it can be to commit to a Breathwork practice. This guide has a series of 3 guided audios (10, 20, and 25 minutes), an ebook about how Breathwork heals, an FAQ, and a series of printables for a 30-day Breathwork challenge.
Breathwork for the Brokenhearted
Work with my self-lead course to process your breakup and begin healing.
Learn more
Overcoming fear of being seen & heard
Overcoming Fear of Being Seen & Heard in Your Business is a kit designed to help you release the fear of using your voice and being seen in whatever stage you are in your business. It includes an hour-long teaching about moving through these blocks, a Breathwork meditation on Overcoming Fear, and a workbook with 17 pages of writing prompts to get clear on your intention in your business and where you're hiding.
Guided Breathwork meditation
This is a guided audio for those interested in cultivating an at-home Breathwork practice.
Learn more
find your voice meditation
This is a guided Breathwork meditation for opening the throat and finding the strength and confidence to use your voice.
Learn more
If you need healing, an emotional detox, or have a creative project to work on, Desert Detox Solo Retreat is available for you. This is an opportunity for you to be supported by me, virtually, while you stay on my property in the desert.